Streamline your IT investment with virtual private cloud
Our virtual private cloud platform allows you to leverage the benefits of an enterprise scale environment including data center resiliency, security and process management without a costly IT investment. Securely and speedily deliver services to your staff and customers from a Zettagrid cloud environment over a dedicated communications link.

Key Asset Protection
Your data is the most valuable asset you have. Employee records, email, customer relationship systems, designs, proposals and much more. Why compromise on the security of this information when you can store and manage it in world-class data centers using enterprise tools.

Support Efficiencies
By centralizing your IT infrastructure within Zettagrid you remove the need for staff to spend time on server equipment maintenance and repair, SAN administration and allowing them to focus on delivering valuable IT services to your business.
Engaged Employees
Employee mobility and BYOD policies can improve business efficiency but place additional burdens on IT infrastructure. By creating a private cloud in Zettagrid you remove the dependence upon local infrastructure, reduce the time to new service deployment and improve application access speeds.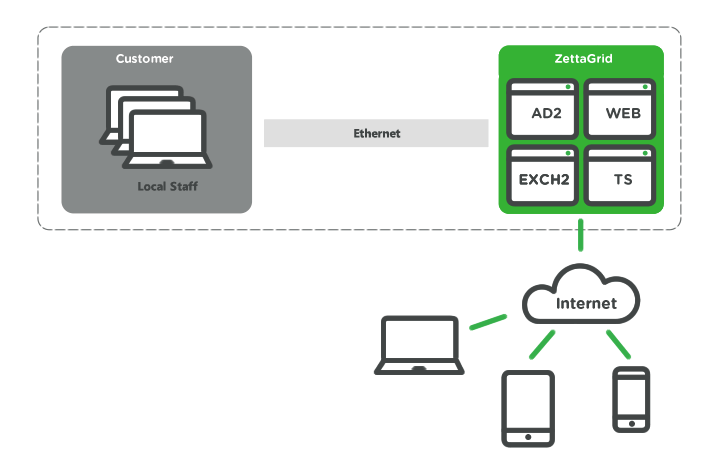 VIRTUAL SERVER  VIRTUAL DATA CENTER  NETWORKS  COLOCATIONENQUIRE