DEPLOY YOUR CRITICAL APPS IN MINUTES
No Credit Card Required & No Commitment
"APRILFIESTA"
THE PROMO IS COMING!
Get a Shopping Voucher IDR 1,000,000,- for new subscription in April.
ARE YOU PREPARED WHEN OUTAGE OCCURS?

Take our disaster recovery solution to protect your business continuity to the cloud.
THE EASY WAY TO KEEP DATA SAFE
Securely store backups in the cloud via Veeam Cloud Connect with Zettagrid data zone.
BRINGING THE BEST VMWARE CLOUD SERVICE PROVIDER IN INDONESIA
Designed for SI, MSP, ISV, VAR, SaaS providers and IT Dept. Zettagrid cloud service provider Indonesia platform is easy to use, super scalable, secure and highly available.

Compute Cloud
• Fully Customized Sizing
• Resize Capacity Anytime
• Full Access Control

Cloud Backup
• Automated Backup
• Free Data Transfer
• Multi Restore Point

Disaster Recovery
• High Speed Recovery
• Low RPO RTO
• Deploy in Minutes
---
Why Zettagrid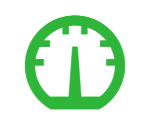 Fully Customisable
Forget instances, our VMware VDC allows the easiest management possible for large and complex cloud environments. We allow you to customize your Virtual Server to almost any size to match exactly what you need and only pay for the resources you are going to use.
Predictable Billing
No Contracts and predictable billing are key elements of Zettagrid cloud computing philosophy. You are in control of your spend and you will never receive a bill shock from us. Volume and term discounts are available above our retail pricing.
API or UI Management
With access to Zettagrid My Account portal and direct access to VMware® vCloud Director you have the power to manage your entire cloud Indonesia environment or you can use our RESTful API to connect your vSphere environment to manage both your local and Zettagrid hosted clouds.
Advanced Networking
Deploy individual networks, firewalls, load balancer as well as allocate resources across your Virtual Datacenter VM's at any time. We supply the most advanced integrated secure networking tools available anywhere including  VMware NSX, IPSEC VPN, MPLS, Layer2 Ethernet, VLANs, BGP and Anycast.
Local Support
Zettagrid architecture and fully independent zones in Jakarta, Sydney, Melbourne and Perth allow you to achieve 100% hosting uptime for your cloud Indonesia. We have the most qualified and experienced virtualisation experts anywhere. We guarantee your data will always remain within Indonesia cloud.
VMware® Reliability
Your virtual servers will be hosted within an enterprise-grade VMware Hosting certified environment that has 3 levels of electronic security, physical security, network separation, and server & storage isolation. In addition we are PCI DSS and ISO9001 certified.

---
Zettagrid Media Releases 
Keep up to date with Zettagrid Cloud Indonesia news and recent announcements.
{"column_number":6,"column_number_dt":5,"column_number_smdt":4,"column_number_tablet":3,"column_number_mobile":2,"nav":"false","dots":"true","auto_play":"true","pause_on_hover":"true","swipe":"true","draggable":"true","rtl":"false","autoplay_speed":"4000","pagination_speed":"450"}
---